TIRE SERVICE
If you want to keep your tires in top shape, it's time to check out Crest Honda dealership specials on tire service.
Benefits of Tire Service
There are many benefits of keeping your tires in excellent shape or replacing them when they are old and worn out. Worn out tires often hinder your driving experience and performance. Why keep tires healthy? Because when you make sure that your tires are in the best possible shape, you get a premium driving experience that takes advantage of all the many performance enhancements the designers built in under your vehicle's hood. And if you replace old worn out tires, your car is going to perform better and more efficiently, leaving you with fewer repair costs in the long run. And finally, safety is one of the biggest reasons to have your tires inspected. When your tires are old and worn out, you face a host of risks out there on the road, including getting into an accident because of your tires.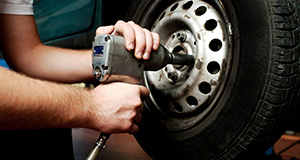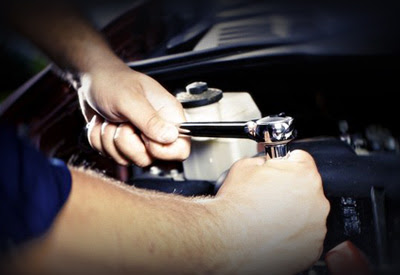 Customer Reviews


Crest Honda
2215 Rosa L Parks Blvd, Nashville, TN 37228
Serving
Nashville

,

Franklin

&

Murfreesboro

We've got a team of certified automotive technicians who will service your vehicle with a smile every time you stop by and see us. One of the things we're proudest of is the repeat business we get. Knowing we did such a good job that we see you again is one of the proudest moments of ours on the job. It means we did our job and we did it right! Please give us the opportunity to make you the next satisfied customer. We're capable of working on any make or model of vehicle and have vast experience in what makes for the "right" tires for your car.

When you call us, we'll let you know what specials we have right now on tire service. Our certified tech can do alignments, tire rotation, and complete and total replacement of old, worn out tires. Whatever you need, we're right here ready to make sure that you have tires that are perfect for your vehicle and your budget, and rest assured that we're going to use the tires that your manufacturer recommend, so long as that's what you want! Tires are one of the essential parts of a quality vehicle, so we take this job very seriously no matter what our assignment is.
Crest Honda Service
Whenever your vehicle needs replacement parts, we use OEM parts, not aftermarket parts. OEM - Original Equipment Manufacturer - parts are the parts that your manufacturer intended to be used with your model of vehicle, and that's precisely the type of components that we use here! While aftermarket parts might save you a penny or two here or there, they're just not what the designers and makers intended for the vehicle, and often your warranty only covers OEM parts. Original parts, excellent customer service, and expert auto maintenance and repair make for an all-around great experience here at Crest Honda. Call us today to schedule tire service or any other kind of service that you might need on your vehicle. We work on all makes and models, so no one can't call on us when they need us!