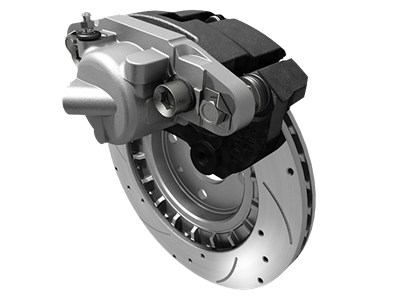 BRAKE SERVICE
Scheduling periodic brake service for your Honda is an important step for exceptional vehicle maintenance, and Crest Honda regularly offers various specials and promotions that can help you to save money on the auto services that your vehicle needs.
Benefits of Brake Service
Your Honda's brakes are an essential component to your safe driving experience each time you get behind the wheel in the Nashville area and beyond. It is easy to overlook their importance on most days, but you may immediately grow concerned about your safety on the road and the condition of your vehicle when you notice signs of a significant brake issue. At Crest Honda, we offer a fast, comprehensive brake inspection service to our valued clients. Through this inspection, you can get accurate information about your vehicle's brakes right away. This gives you the knowledge you need to proceed with maintenance and repair services. Remember that identifying and repairing smaller issues is essential if you want to delay or avoid expensive repair issues.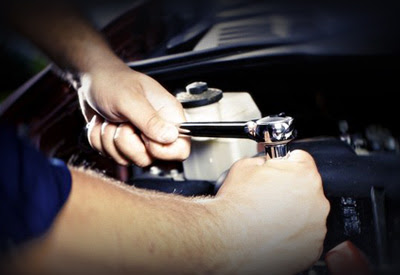 Customer Reviews


Crest Honda
2215 Rosa L Parks Blvd, Nashville, TN 37228
Serving
Nashville

,

Franklin

&

Murfreesboro

Helping you to keep your Honda well-maintained over the years is a top priority for our entire service team at Crest Honda. Serving Nashville area customers and customers throughout the surrounding communities, we take the care of your vehicle seriously. One of the steps that we take to ensure quality in all that we do is to staff our service department with well-trained and certified auto technicians. Our technicians can complete a brake inspection quickly and can provide you with accurate information about its current needs.

Keep in mind that the knowledge and expertise of our auto technicians can be used to provide you with any type of vehicle service that you may need, including maintenance and repair work on any component in any make and model. We are focused on being your top choice for any auto services needs that you have now and in the future. With our convenient business hours and location, we make it easy for your vehicle to receive service.
Crest Honda Service
Whether you are interested in learning more about the condition of your Honda's brakes or you know that a replacement service is needed, you have several service centers in the local area that you could drive your vehicle to for assistance. At Crest Honda, we want to be your primary choice for all types of auto services, and we believe that we are a preferred choice when it comes to brake services. In addition to ensuring quality work through the efforts of our certified auto technicians, we also promote exceptional results through our use of OEM parts. These are high-quality parts, such as brake pads and other parts, that were made by the original equipment manufacturer that provided parts for your vehicle's originally assembly and production. You can rest assured that there are quality parts that you can count on to deliver long-lasting results in your Honda.
The condition of your vehicle's brakes is essential for your safe driving experience. Setting up an appointment for a periodic brake inspection is a smart idea, and we can conveniently complete an inspection when you bring your Honda to us for any other automotive repair or brake service. If we determine that any specialized brake services are needed, we can typically complete the work immediately. If you are ready to make an appointment for brake service, reach out to our team today.